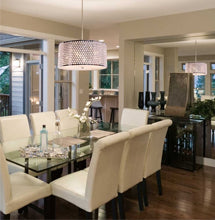 Introducing: Artcraft
LBC Lighting is pleased to introduce Artcraft, an international lighting company dedicated to designing the most fashionable and functional lighting.
Founded by Albert Cohen and Samuel Bernstein in 1955, Artcraft has continued to uphold their simple principles. Those principles were a guide for them and the company to conduct business honestly and with integrity, have pride in your work, show respect for everyone you deal with, be creative in your thoughts and actions, give back to your community, and family is above all.
These values have been passed down through the generations and has allowed the Artcraft brand to grow and flourish. Artcraft embraces the latest materials and the newest technologies, however they have not sacrificed the pride of craftsmanship and attention to detail given to each and every product. Artcraft products are executed as flawlessly as possible because quality is timeless.
See below for a highlight of their most popular styles.
Flush Mount Style
Small flush mount with semi-clear white glass in Antique Brass finish.
Pendant Style
This pendant features a circular chrome plated frame adorned with beautiful square jewels. At the bottom glass diffusers encase the fixture.
Outdoor Wall Mounts
The Bayshore collection features a rich black finish encasing a vibrant white glass. The double roofing establishes a unique element.
To view our full selection of Artcraft fixtures, please click HERE.