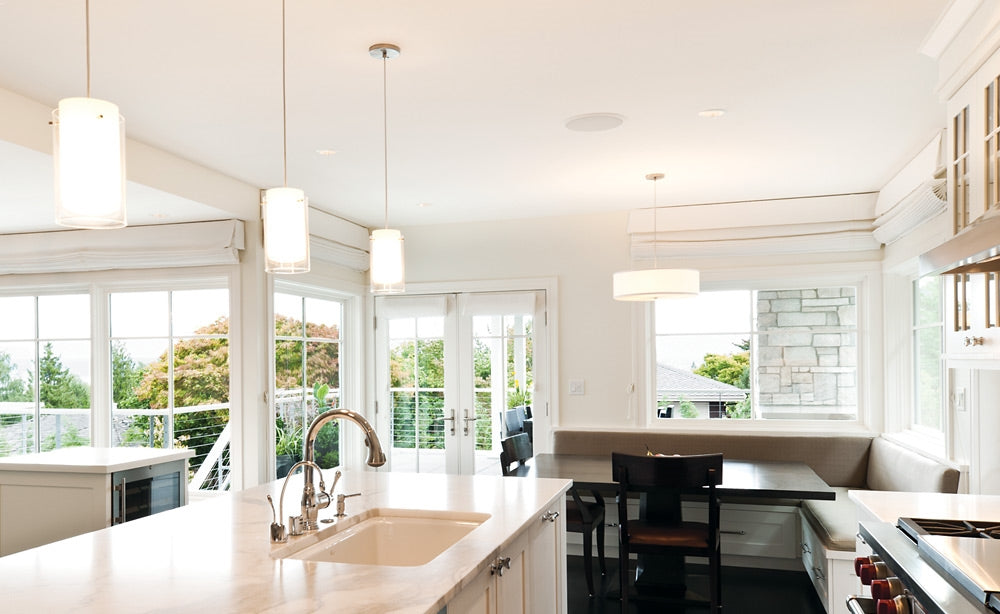 Lighting Tips For Areas In Your Home
Lighting your home can be a major endeavor making a significant difference in your interior surroundings. When good lighting is used properly it helps you to see better and perform tasks with ease. It also provides safety, security and a sense of comfort. Here are some lighting tips.
Lighting fixtures are often inexpensive, and ideal accessories to enhance the interior design of your home. With an unlimited range of styles, shapes, colors and sizes, lighting fixtures can add that inspired elegance, a sparkly finishing touch to your décor. Lighting your home is a basic necessity but, designing your home lighting to fit you or your family will add even greater comfort. Properly used lighting should complement your lifestyle and meet your family's needs.
Find more advice for lighting areas of your home:
In the entrance foyer, general lighting is needed to welcome guests and safe passage when entering your home. This can be done by a decorative ceiling fixture that emits a generous spread of light. If you need more light, consider matching wall sconces on either side of a foyer mirror.
Hallways should be illuminated every 8 to 10 feet for safety. You can accomplish this with ceiling fixtures, wall sconces, recessed fixtures or track lighting. Adjustable track fixtures will give you the general lighting you need for safety, while allowing you to accent any artwork or family photos.
Stairs should be lit from top to bottom to prevent accidents, with switches at both ends for convenience. If hall and foyer fixtures do not illuminate the entire stairway, you can install a chain-hung or close-to-ceiling fixture above the top step.
Utility/laundry areas need plenty lighting for sorting laundry, measuring detergent and setting dials. Consider a large ceiling fixture with energy-efficient fluorescent tubes or recessed fixtures spaced evenly around the room for general lighting. Adjustable track lighting and undercabinet lighting can also be good options for task lighting.
(sourced from americanlightingassoc.com)